ALL-BREED PROFESSIONAL DOG GROOMING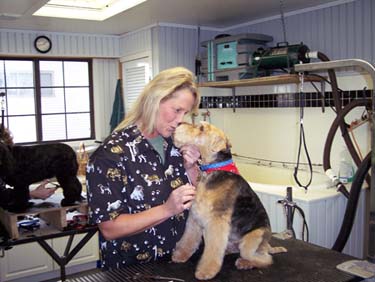 Barb has 40+ years grooming experience with all breeds of dogs. She comes from a dog show and dog show grooming background.  Our grooming staff has combined experience in pet grooming of 55+ years. 
YOUR PET DOESN'T NEED TO BE A BOARDING GUEST TO USE OUR GROOMING SALON SERVICES
You will be so satisfied with your pet's finished groom!
Give us a call to set up your pets salon treatment
Haircuts - Shampoos - Nail Trims - Shed Control -Teeth Brushing - and More!
Office Phone: 616-688-5821
(we do not offer grooming on Saturday or Sunday)